Hobart: Spinifex Road, Risdon Vale disruption 20 July – 24 August
Routes impacted
694 695 696
Dates
From to
---
From Monday 20 July to Monday 24 August 2020 roadworks on Spinifex Road between Sycamore Road and Linden Road will effect inwards and outwards services. Buses will divert and some stops will be closed.
The inbound bus stop outside 83 Sycamore Road will be closed for the duration of the works.
An alternative stop will be serviced outside 71 Sycamore Road (200m east).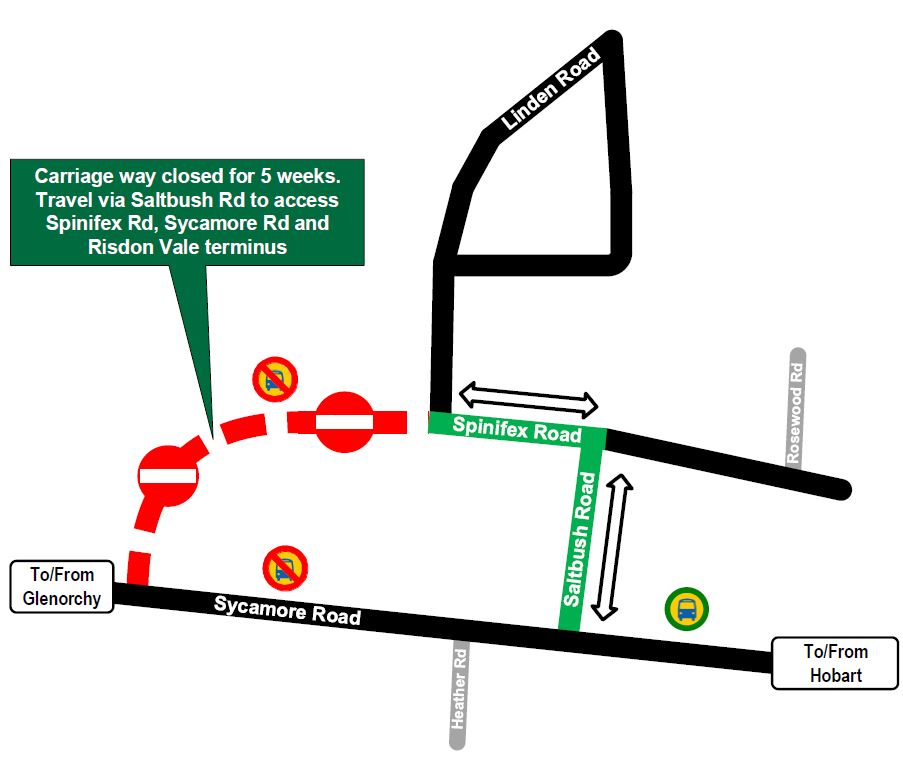 ---
Metro apologises for any inconvenience this disruption may cause.
For service updates
visit our website metrotas.com.au
follow Metro on Twitter @metro_tasmania
or find us on Facebook MetroTasmania