Hobart: Beach Road, Kingston roadworks affecting services – 15 June to 2 July
---
Contractors are conducting footpath upgrade works on Beach Road, Kingston from Tuesday 15 June to Friday 2 July.
During this time the stop at no.14 Beach Road Inbound will be closed. Alternatively, a temporary stop will be placed at no.28 Beach Road for the duration of the works.
---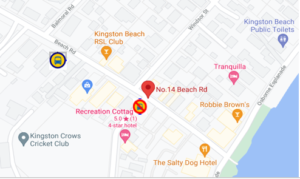 ---
Metro apologises for any inconvenience this disruption may cause.
For service updates
visit our website metrotas.com.au
follow Metro on Twitter @metro_tasmania
or find us on Facebook MetroTasmania