Hobart: Churchill Avenue temporary stop relocation until Friday 12 March 2021
---
Due to roadworks on Churchill Avenue, Sandy Bay from Monday 7 December 2020 to Friday 12 March 2021.
Stop 14 outbound Churchill Avenue will be closed, Alternatively please use stop 15 250m south.
Stop 14 Inbound Churchill Avenue will be relocated to a temporary stop approximately 80m north (Outside 194 Churchill Avenue).
---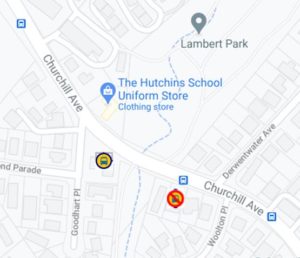 ---
Metro apologises for any inconvenience this disruption may cause.
For service updates
visit our website metrotas.com.au
follow Metro on Twitter @metro_tasmania
or find us on Facebook MetroTasmania