Major construction has begun in the Granton/Bridgewater area on the New Bridgewater Bridge Project. This is expected to run until the end of 2024.
Due to the size of the project, there will be different stages of traffic changes throughout construction of the new bridge. This will impact Metro services, and we'll keep you updated with these as soon as we can.
We are currently in Stage 1 of the Bridgewater Bridge Project (October 2022 – June 2023)
Current Updates: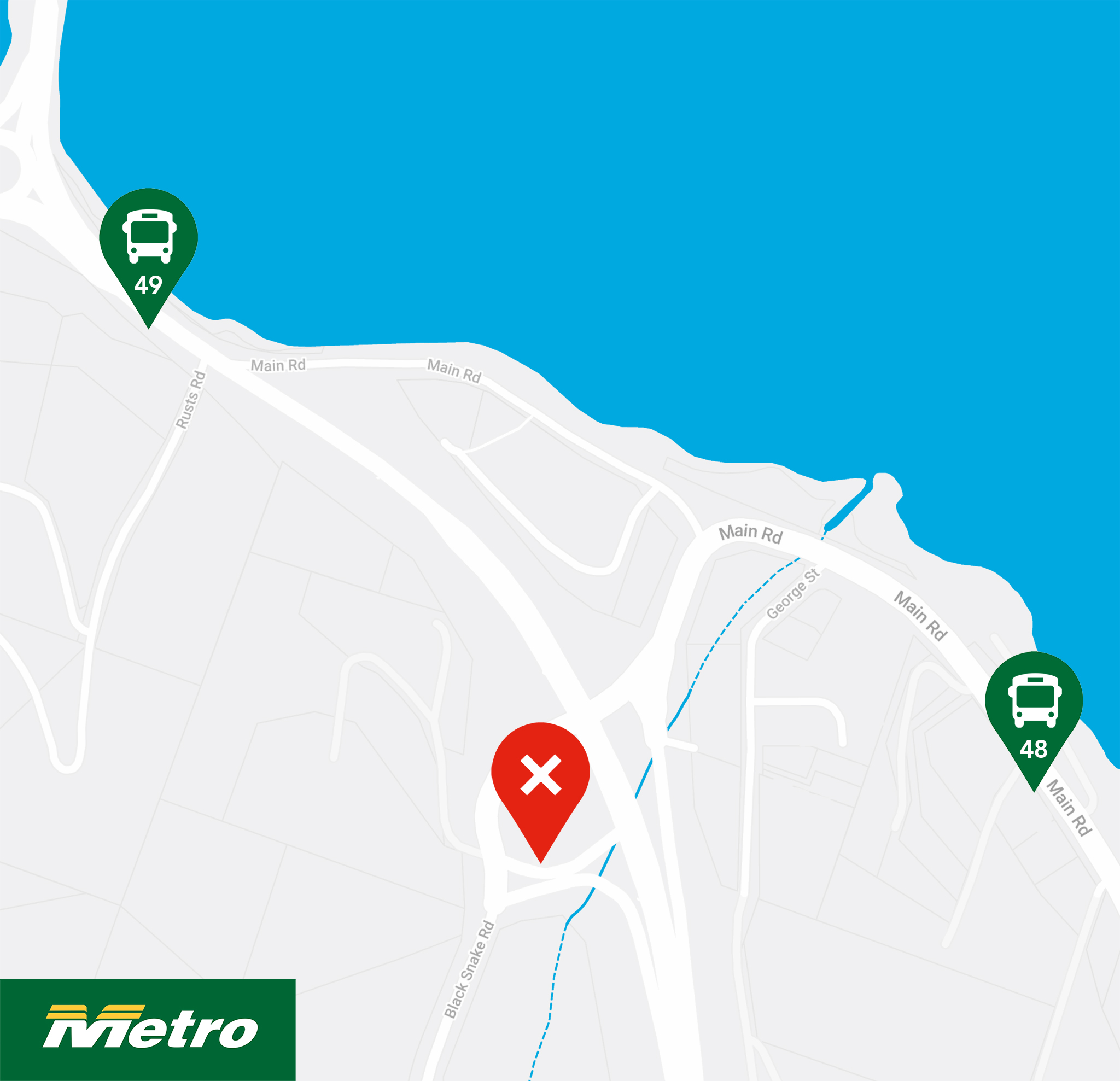 The bus stop on Black Snake Road in Granton will be permanently closed, with passengers advised to use stop 48 on Main Road, Granton or stop 49 at Granton Reserve.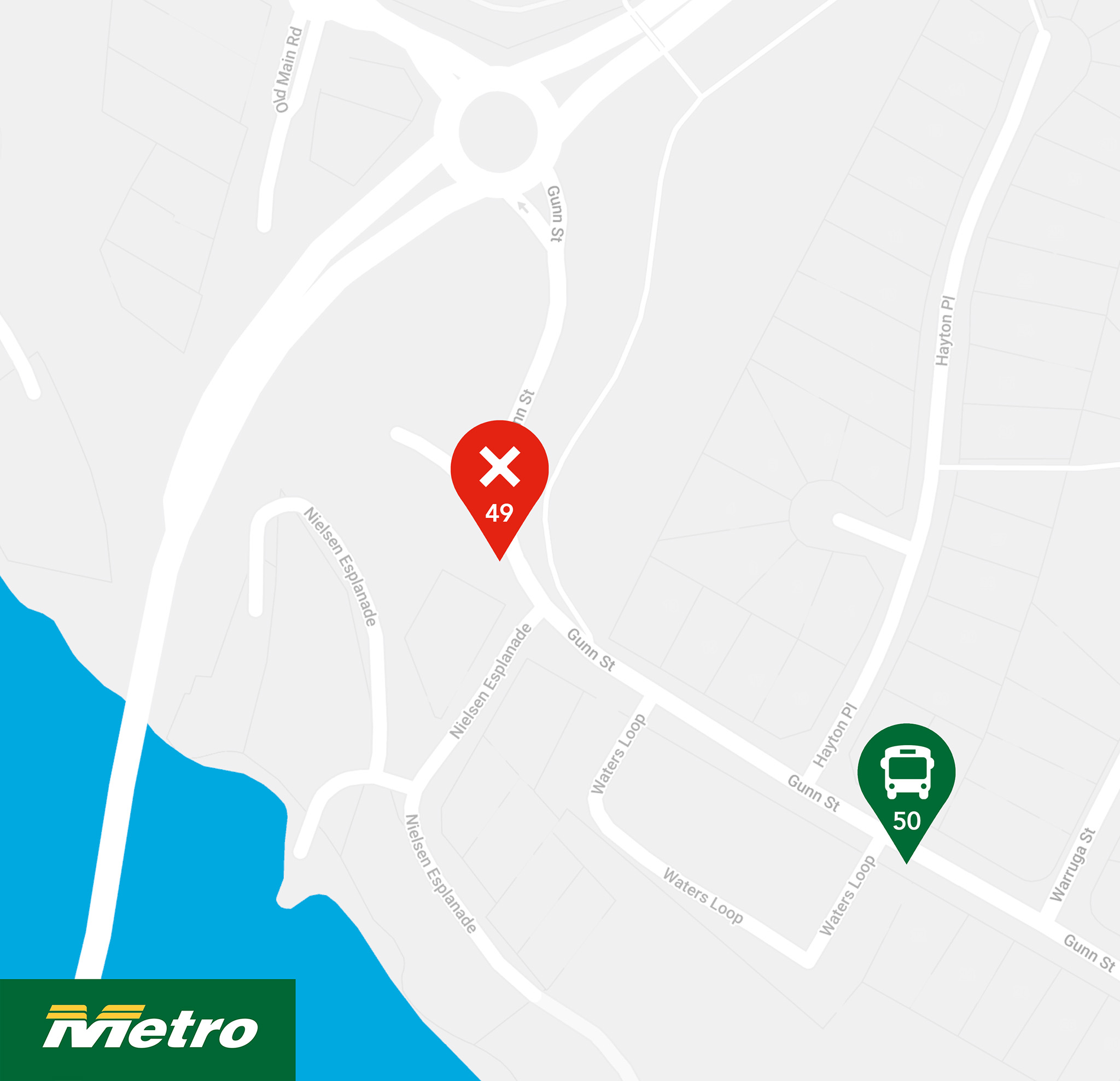 Bus stop 49 on Gunn Street, Bridgewater is now closed and passengers using this stop are advised to use stop 50, around 200 metres further east on Gunn Street.
Please also note that there may be some delays due to reduced speeds in these areas.