Hobart: Kingston Central Roadworks, August to February 2024
Routes impacted
407 427 408 428 409 429 410 411 412 413 415 416 417 422 X08 500
Dates
From to
---
Road closure of Kingston Central – Channel Highway between Freeman Street and Beach Road from August until 05 February 24.
In conjunction with Kingborough Council, Metro will implement special arrangements to minimise disruptions for passengers.
Closed Bus Stops:
Kingston Central Inbound
Kingston Central Outbound
Alternative Bus Stops:
Goshawk Way Inbound
Goshawk Way Outbound
Please see the below map for locations
---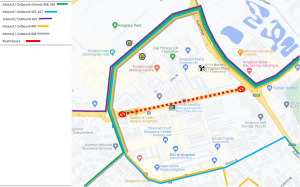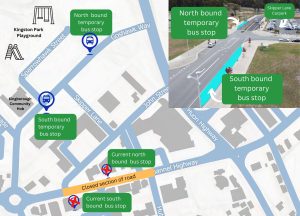 ---
We apologise for any inconvenience this disruption may cause.
For service updates
visit our website metrotas.com.au
follow Metro on Twitter @metro_tasmania
or find us on Facebook MetroTasmania