Metro supports Ten Days on the Island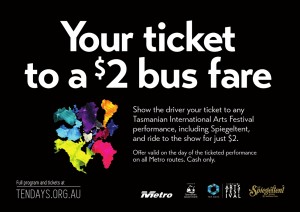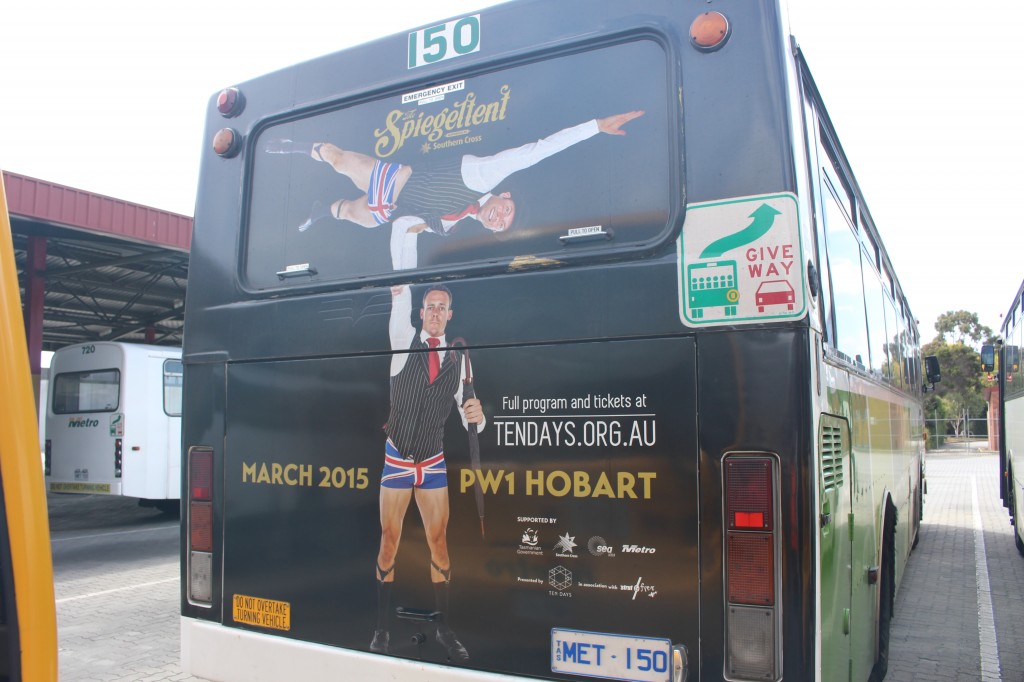 Metro Tasmania is thrilled to be partnering with Ten Days on the Island to offer Tasmanian International Arts Festival ticket holders $2 flat fare bus tickets on the day of the event they are attending.
We are pleased to offer this cash only, discount service on any Metro route because we believe fostering a vibrant arts and cultural scene in Tasmania is crucial to Tasmania's continued growth. Metro Tasmania believes it is important to support the communities we operate in and we look forward to working with Ten Days on the Island to make this year's event an outstanding success.
Click here for more information about the Tasmanian International Arts Festival.