COVID-19 safety update
Masks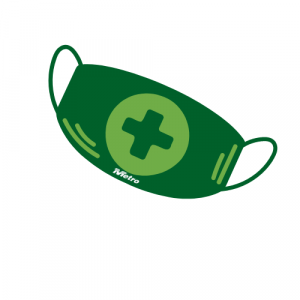 As required by the Tasmanian Government, you must wear a mask anytime in public indoor settings including on a Metro bus, unless you are under the age of 12.
Please be mindful that some passengers are exempt from wearing a mask.
Where possible, keep a distance from other passengers on board.
Checking in
All passengers are required to complete a Check In Tas app check in whenever they board a bus.
To avoid delays, you will not need to check in if you don't have a smartphone on a bus. Others in your group can check you in, or keep a personal record of your trip by taking note of the vehicle number, route number, and the time and locations of where you board and alight the bus.
Check in TAS allows for the collection of contact tracing information in a form that is rapidly available to Public Health, should they need to access it in the event of a case of COVID-19 in the community.
Be ready to check in after you get on the bus and please be respectful to our Operators.
If you need assistance to download or use the Check in Tas app, visit Check in TAS | Coronavirus disease (COVID-19).
For more information on COVID-19 and how to prevent its spread, visit Transport | Coronavirus disease (COVID-19).