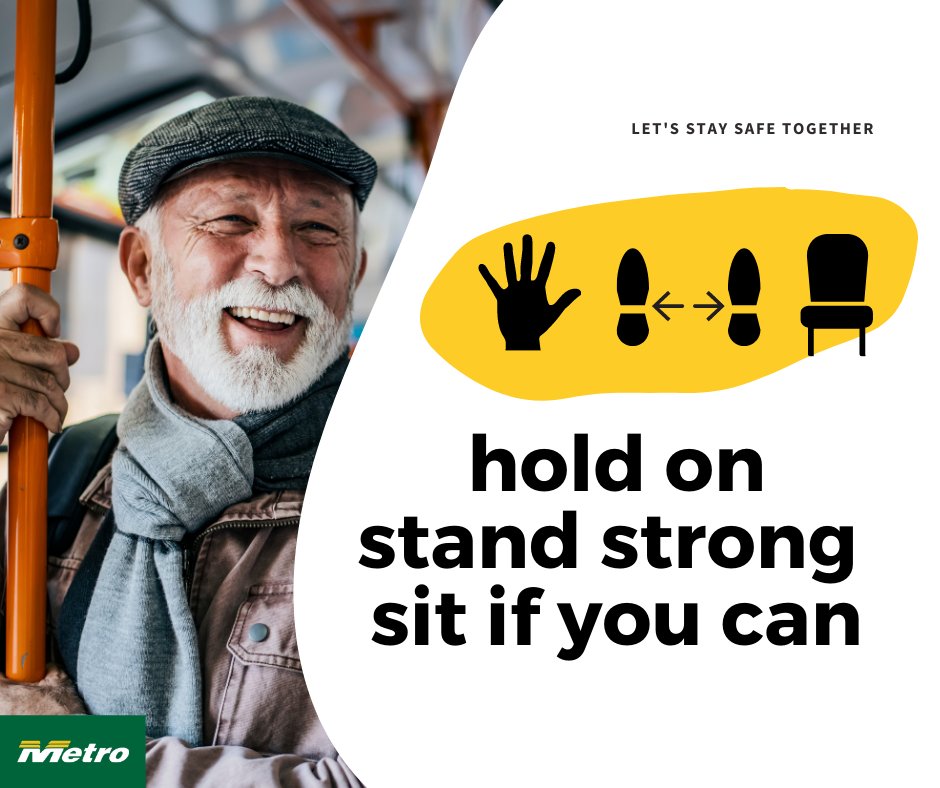 At Metro we're passionate about making the bus safe for everyone, and this October we're focussing on reducing the number of falls on our buses.
Did you know most falls occur just after boarding or when preparing to get off the bus?
That's why priority passengers need a seat near the door – so they can have more time to steady themselves.