Free Greencards for Seniors Card holders
Metro is proud to play an important role in connecting people and communities, and is offering seniors free Greencards as a major sponsor of Seniors Week.
Simply show your Seniors Card to claim a FREE Greencard when you apply from 3 September to 21 October 2018.
---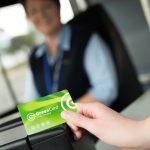 A Greencard makes getting out there cheaper, easier and quicker by acting as a digital wallet for fare credit and offering a 20% discount on fares, and free transfers within 90 minutes and low daily caps in our urban networks – travel all day for as little as $2.90!
No need for the correct change, just tap and go. You can even set up a convenient automatic top up for when you're running low, or add credit online or on board.
With no card fee, and over 2,000 services a day in Hobart, Launceston, and Burnie, there's never been a better time to start travelling with Metro.
Apply online by clicking here, or visit a Metro Shop or depot.
---
New to buses? See lots of travel tips for new passengers by clicking here, or give us a call on 13 22 01 to let a member of our Customer Service Team assist you.